FALL ESSENTIALS
ALL ITEMS ARE READY TO SHIP. PLEASE EXPECT 5-7 BUSINESS DAYS. NOT SO SCARY WILL TAKE 10 BUSINESS DAYS.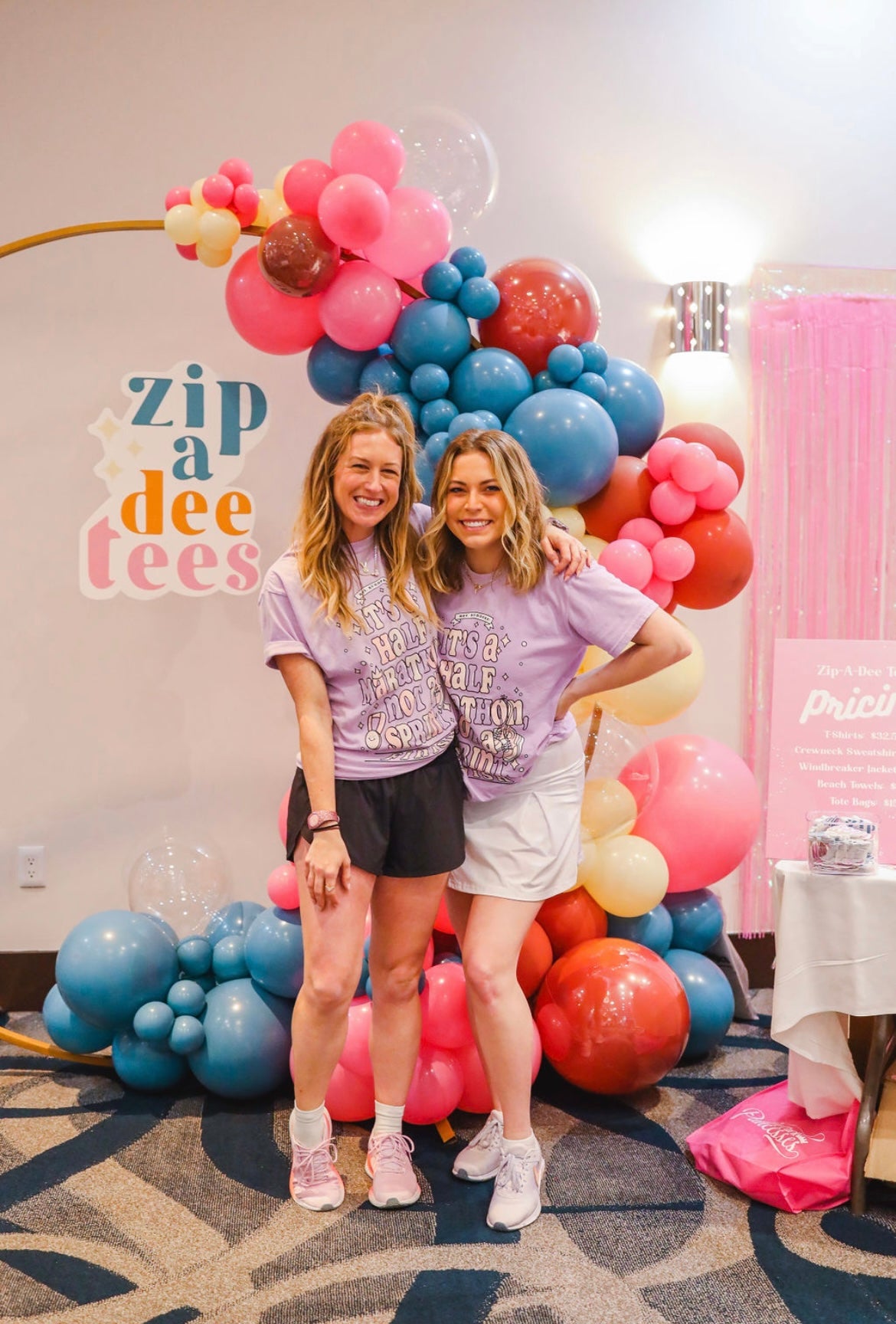 ABOUT ZIP
WELCOME TO OUR SMALL SHOP, FULL OF MAGIC, KINDNESS, AND FUN!
ZIP BEGAN BACK IN 2017 AS A SMALL SHOP INSPIRED BY SUMMER VACATIONS SPENT AT DISNEY WORLD.
DEVON & CARRIE ARE THE OWNERS AND DESIGNERS BEHIND ZIP.
YOU CAN LEARN MORE ABOUT ZIP BY FOLLOWING ALONG ON OUR ADVENTURES @ZIPADEETEES AND @FITFABDISNEY ON INSTAGRAM
★★★★★

I absolutely adore everything I've bought from Zip-A-Dee Tees! My Halloweentown sweatshirt has been a go to for years and the printing on it is still in perfect condition! The owners are SO thoughtful and fun and create such a community around their small shop! I'll be a forever customer.

- Kelsey

★★★★★

Devon and Carrie are the heart of their brand, working countless hours to ensure the best graphic designs are presented on quality apparel for Disney enthusiasts around the country. As a customer, I appreciate their inclusivity, "above and beyond" customer service, as well as their desire to ensure that every portion of the creative process is done right.

- Victoria

★★★★★

The Zip Crew is simply magical. Every design is unique, and once you receive your mail, the order looks even better in person! I love following along on social media to see what inspiration might be next and to get to know the creators behind the magic. 1 10/10 recommend Zip-A-Dee Tees to everyone!

- Allison
FOLLOW ON INSTAGRAM @zipadeetees